Work and Baby Loss – Do's and Don'ts
Between the 9 and 15 October 2022 is Baby Loss Awareness Week. Now in its 20th year, it is a time for those affected to remember their lost loved ones and to raise awareness of baby loss.
Pregnancy loss and the death of a baby are one of the most distressing events that anyone can experience. It can impact every aspect of a bereaved parent's life, and the workplace is no exception. There are many things a company can do to support bereaved parents after the death of their baby.
Here are some simple steps Employers can take with employees on Baby Loss that can make a big difference:
DO
Reach out to staff when their baby has died
Over one-quarter (27%) of bereaved parents were not contacted by their employer after their baby died. The lack of contact after a death can be extremely isolating – saying sorry for your loss, acknowledging what has happened and reaching out is a better option than saying nothing.
Talk to bereaved parents when they return to work
Whether you are a manager or a colleague, by starting a conversation you are helping to break the silence around the death of a baby. Many people are scared they will say the wrong thing, but saying nothing has its own impact. A few kind words can go a long way.
Be flexible and listen to their needs
Support in deciding how and when to return to work, and around difficult dates such as anniversaries, is crucial. Provide parents with the space and time to be able to make decisions that are right for them. Let them know the organisation is there to provide information and support them.
Many workplaces offer an Employee Assistance Programme (EAP) to help employees deal with personal problems that might impact their work performance, health and well-being. An EAP can offer employees a wide range of support, including online resources, counselling, legal support and referral services, on what to do if they are struggling with their finances. Some insurances that you have for your businesses have these built in so it is worthwhile asking but otherwise, Pirkx is a good option.
DON'T
Make Assumptions
You cannot assume how a parent may feel following the death of a baby, or what they may want or need in the workplace. Ask and listen – do not make decisions on their behalf. Ask them what would help in their situation.
Leave Parents without support
Only 58% of parents felt supported to return to their role following a bereavement, and just one in five were aware of their employer's policies for supporting staff if their baby died. Does
Does your organisation have policies in place to help staff after a bereavement, and are these properly communicated?
By talking and listening to bereaved parents you can help provide an environment at work that is caring and supportive. This will help to meet your commitment to your staff's mental well-being, and enable valued team members to return to their roles should they wish to follow the death of their baby.
How can we help?
There are lots of statutory policies that are in place to support employers and employees during this difficult time, if you download our Guide to Baby Loss then we have done a summary of all the main points for your ease. These include Maternity, Paternity, Parental Bereavement Loss and Shared Parental Leave.
If you need support with any of the statutory policies then, please do get in touch and we can see how we can support you.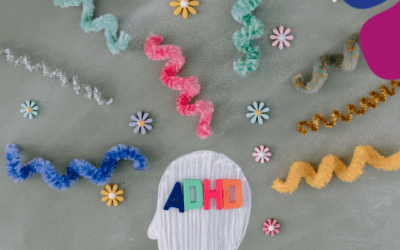 Introduction: A New Era in the Modern Workplace Today's workplaces are bustling with diversity,...
read more